This kit includes the SensArray-Enterprise which is a novel RAIN RFID reader that also contains an 8.5dBic antenna, network switch and power distribution system. Combined these massively reduce infrastructure and installation costs. All of these elements are consolidated into a svelte, attractive 10" x 10" form-factor. The SensArray Enterprise operates at a full industry maximum of +33dBm via the 90W Class 8 PoE input, so no separate DC power input is required.
Unlike other readers, the SensArray-Enterprise passes power out to any additional PoE devices in the network including other SensArray readers, massively reducing cabling and increasing install flexibility.
The kit contains everything you need to evaluate a complete 4-read-point solution (one antenna is internal). Just download the software from our website, plug-in and go!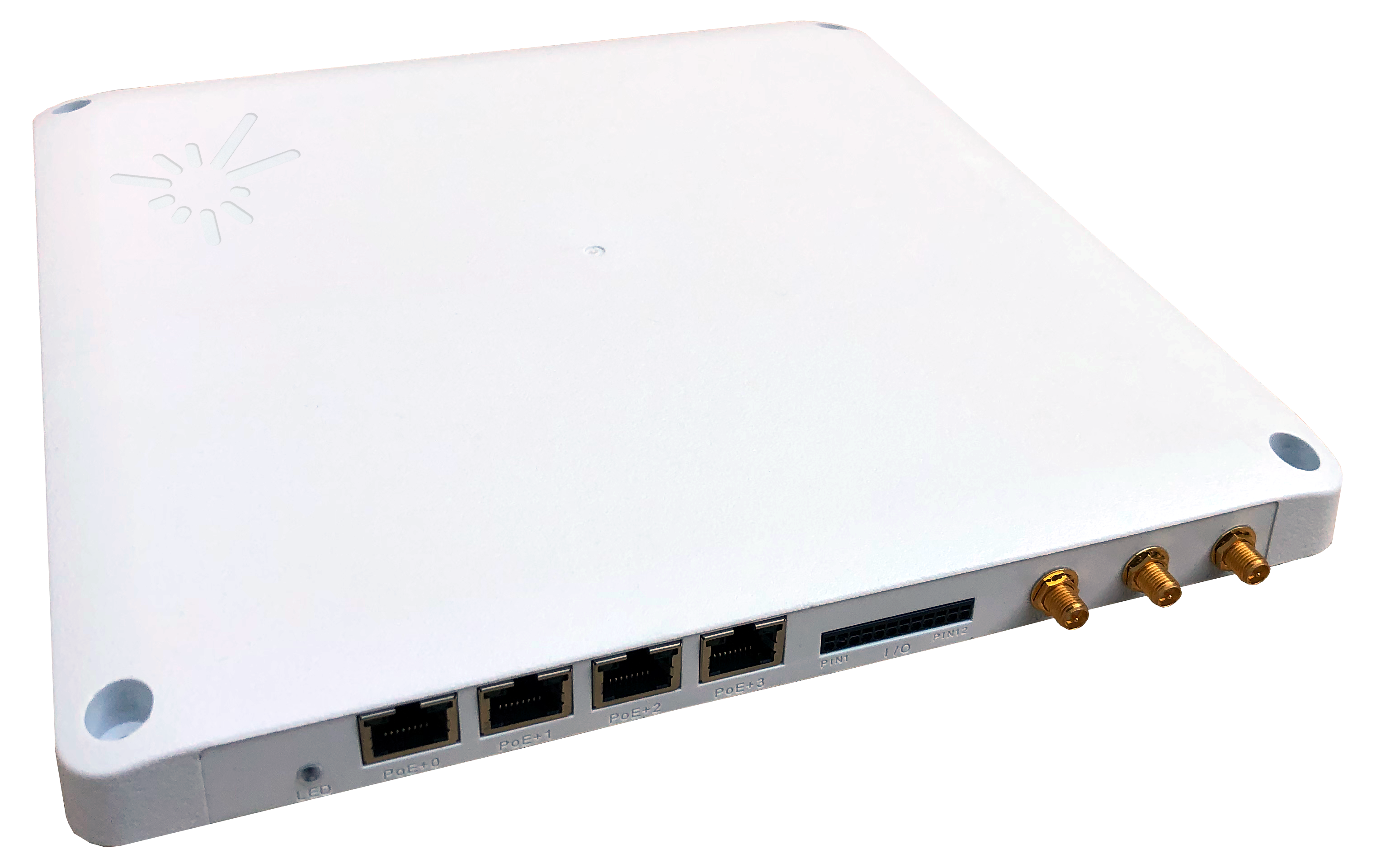 Included in QuadKit Enterprise:
SensArray-Enterprise (SE24370) 33dBm RFID Reader + internal antenna
SensRF-101 weather resistant IP67 antennas x3
10ft antenna cable x3
10ft Ethernet Cat6 cable (PC to injector) x2
POE+ (Class 4) injector (Injects power onto Ethernet cable)
Power cable for PoE+ Injector
UHF passive RFID tags (for testing system after set-up) x5
Reusable corrugated plastic case with foam inserts and handle