The SensArray® One combines one of the strongest, fastest UHF passive RFID readers with an integrated 8.5dBic antenna in a svelte attractive 10" x 10" form-factor. The reader operates at a full industry maximum RF power via PoE input, so no separate DC power input is required.
The SensArray-One is ideal for tag commissioning or other low-cost applications. Conceptually it looks like a networked antenna ... an antenna with an inexpensive ethernet cable as an input!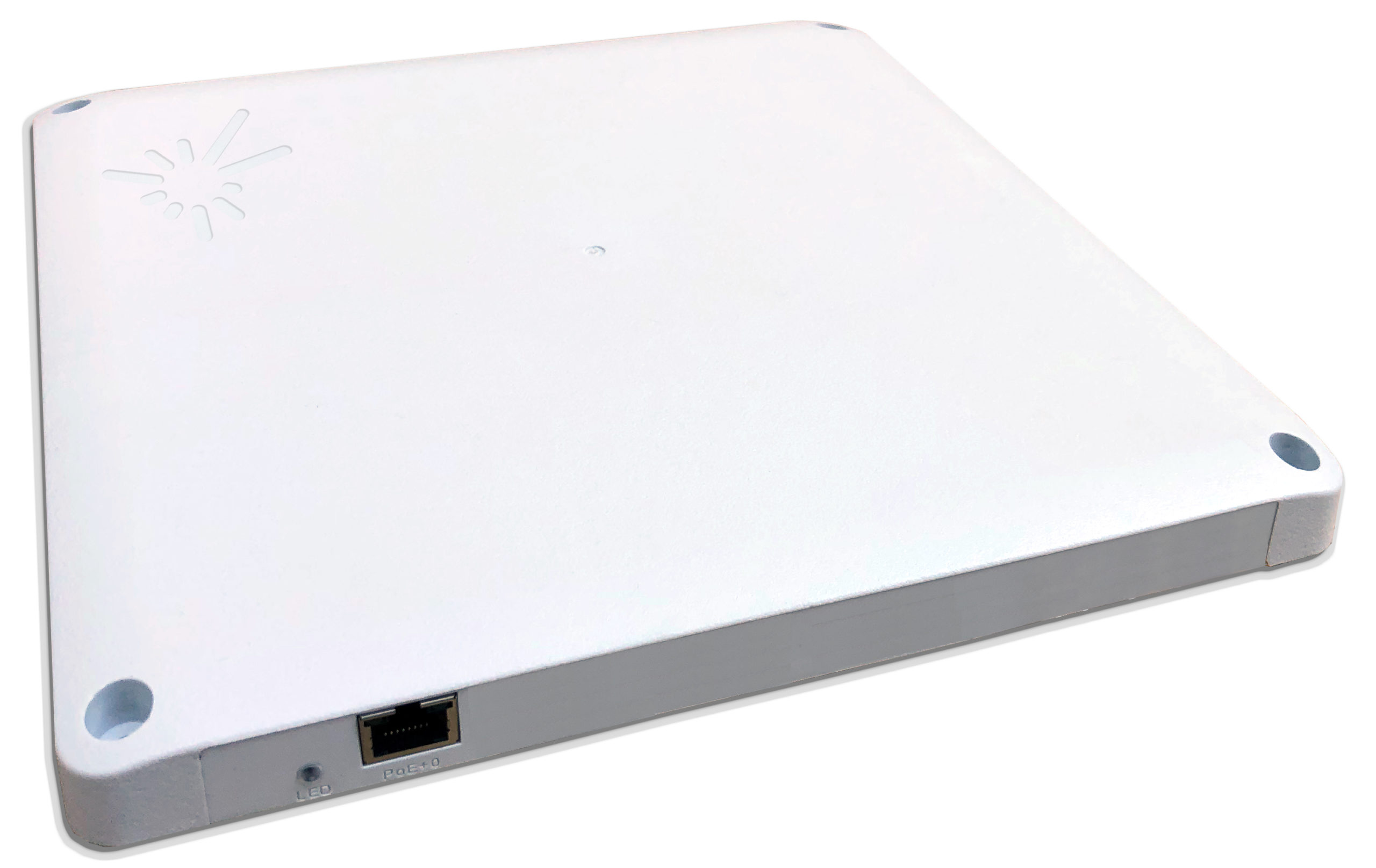 The SensArray One integrates several benefits into a thin-profile form factor. The capabilities included are:
Realize full RFID power tuned at the antenna
Optimized RFID core - extreme tag read-rates / time to last tag
Integrated 8.5dBic antenna
Simple PoE power (up to Class 8 supported)
Off-the-shelf cabling (CAT5/6) provides both power and data
Low cost per read point
Integrated antenna and reader
Slim form-factor only 21mm/0.8" thick
Swap between any other SensArray or SensX product
| Name | PoE | Ethernet Ports | GPIO | Antenna Ports | RFID Power | Buy Now |
| --- | --- | --- | --- | --- | --- | --- |
| SensArray - One | Class 8 - 90W | 1 | No | No | 100% power for internal antenna | Upcoming |
For more features and power/data routing, please explore the SensArray-Pro and SensArray-Enterprise.