The SensArray® family is a disruptive solution designed to elegantly implement networked RFID solutions at dramatically lower costs. We achieve this by using functional integration to attack the expense and complexity of installation while simultaneously lowering hardware costs. Our SensArray platform combines Ethernet switching and an integrated PoE power distribution system with a high performance integrated RFID reader/antenna.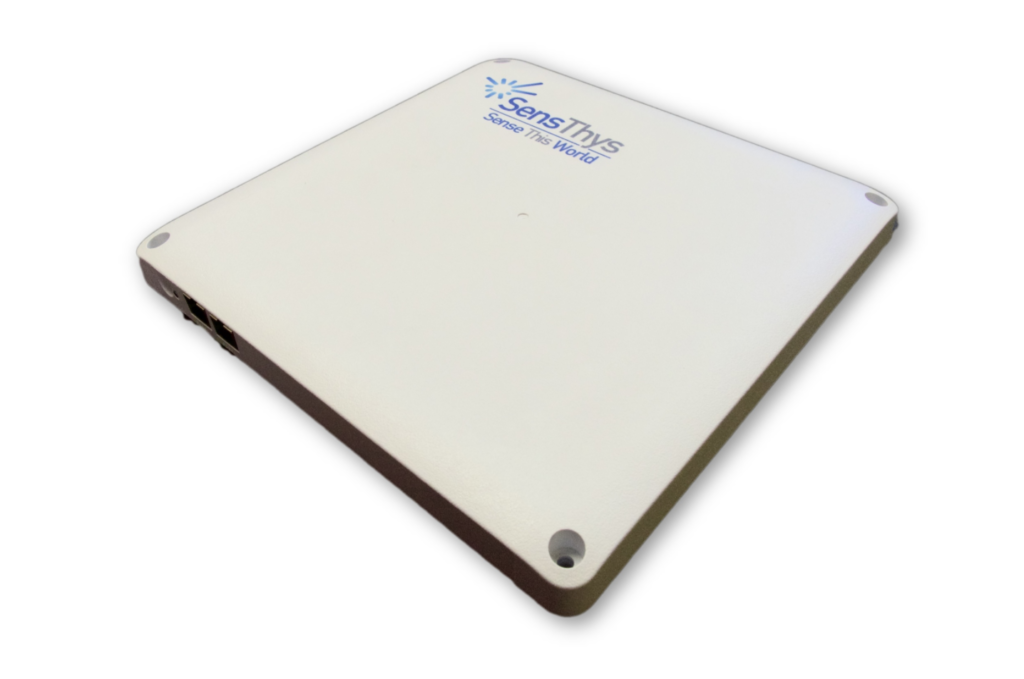 The SensArray is ideal for applications where a single read point is required.
A high-power, high-sensitivity RFID reader integrated with an 8.5 dBiC internal antenna for reading and programming EPC Class 1 Generation 2 RFID tags;
An Ethernet switch that allows for convenient IT networking of the SensArray to other SensArrays or IP devices. Two Ethernet ports are externally available on the SensArray (32000);
A two-port, self-configuring and reconfigurable power system compatible with all current generation POE devices, including both PD and PSE devices. The SensArray can receive power through an IEEE 802.3af (POE) or IEEE 802.3at (POE+) compliant network on either of the Ethernet ports. The SensArray can deliver power to an 802.3at network through either port.