SEMINAR
Next Gen Wireless RFID Sensing
UNDERSTANDING THE POTENTIAL OF A NEW TECHNOLOGY
University of Tennessee Oak Ridge Innovation Institute
2-Days Hands-On
Wednesday & Thursday, October 18th & 19th 2023,
10658 Checkerboard Ln, Knoxville, TN 37932

Process Visibility . . . Including Real-Time SPC
No Batteries, No Wires . . . Real-Time Statistical Process Control
Two-day course covering wireless, battery-free monitoring addressing:
Tag-die design choices and performance
Reader / Tag interactions
Real-time process reporting
Methods to increase throughput and quality
HANDS-ON COURSE :
Use actual hardware and sensors
Understand how RF sensors work
Equipment set-up and calibration
Explore sensor types (temp, density, moisture, light, strain, RH%, etc)
Read tags real-time
Use real-time sensor graphing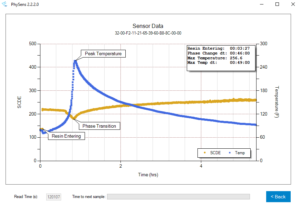 Take Aways:
Understanding sensor capabilities
Making sensors work in the real world
Methods to address unique problems
Agenda:
RF basics and safety
Basic reader/interrogator operation
Sensor "Tags"
PhySens software & graphing
Hands-on Sessions
Experiment 1 – Basic temperature
Experiment 2 – Temp and Light
Experiment 3 – The infusion
Experiment 4 – Real-time strain
Experiment 5 – Moisture detection
Wrap-up, conclusions, and next steps.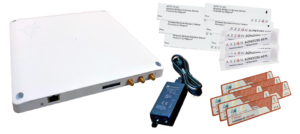 Course Price:
$1499 (Regular)
$499 (Student/Faculty)
Either:
Email: Info@SensThys.com
Text/call: (831) 708-8753
Shopify link to purchase: